Our Team
Hottel & Willis, P.C.
314 N Braddock St
Winchester, VA 22601

Office:

(540) 662-0325

Loading Email...
Kerri A. Burkhart, CPA
Managing Principal
Kerri Burkhart began her accounting career in 1996 after graduating from Shepherd College in Shepherdstown, WV with a BS degree in Accounting. She joined the firm in 2001 and is a member of the American Institute of Certified Public Accountants and the Virginia Society of CPAs.
Kerri has been a principal with Hottel & Willis, P.C. for more than thirteen years, and assumed the managing principal role in October 2015. She manages all practice areas in which the firm engages, including audit and attestation services, and tax preparation and advisory services. As part of her practice management responsibilities, she continually reviews the firm's system of quality control to ensure policies and procedures adhere to all applicable professional standards and regulatory and legal requirements. She enjoys using her experience to work directly with individuals, closely-held businesses, nonprofit organizations, and estates and trusts in the practice areas of accounting, audit, tax, and a variety of other consulting services.
She values the relationships she has developed over the years with both clients and colleagues. "I have been blessed with strong mentors throughout my career," she says. "I am so proud to be part of a firm that has maintained a solid reputation and commitment to excellence for over four decades. We truly appreciate the continued trust and confidence our clients have in the firm. A foundation of trust and solid relationships are what drives the firm's success. I never take that for granted."
Kerri places high level of importance on her leadership role with the firm and encouraging and motivating her team members to find their highest value of contribution within the organization. "My definition of success has evolved exponentially since taking on the managing principal role and it no longer served me well to define my success strictly by my billable hour. Success to me is helping other people thrive. To know that I have had made a positive impact in their journey, whether it be in mentoring and education, navigating career decisions, advising and guiding business or financial decisions, or offering counsel in overall quality of life decisions, that has become my measure of success."
Kerri believes strongly in giving back to the community. She enjoys being an active member of the Winchester Rotary Club, having previously served on the board, and now serving on various committees and helping with many of their projects and events, including providing substantive effort with the organization of the Winchester Rotary Club Charitable Foundation. She was humbled and honored in November 2017 to receive the Winchester Rotary Club's Distinguished Service award. She served for 18 years on the board of the Adult Care Center in Winchester, a non-profit day program for adults who are coping with physical or cognitive challenges caused by Alzheimer's disease, ending her tenure December 2019. She also volunteers time with the St. Joseph Catholic Church Youth Group.
Kerri resides in Martinsburg, WV with her husband, Larry, and their son, Nick. They are active members of St. Joseph Catholic Church and enjoy spending time with family and friends. Kerri particularly enjoys watching and listening to her son play percussion for the Hedgesville High School Eagles marching band and is embracing her role as a 'band mom'.
Jonathan T. Motichka, CPA
Principal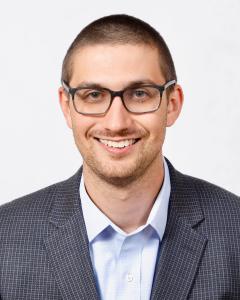 Jonathan joined Hottel & Willis, P.C. in December 2016 as the firm's senior audit manager. Not only does Jonathan come to the team with extensive management expertise, but his financial capabilities also lie in audit and tax work. In December 2019, Jonathan was promoted to principal with the firm.
Before joining the team, Jonathan served as a financial reporting manager for American Woodmark Corporation in Winchester. "I am a numbers guy and enjoy getting to help our clients provide accurate, reliable quality financial statements that can be used as benchmarks, as well as measure financial performance."
Jonathan earned his Bachelor of Science in Accounting from Shepherd University in May 2011. Volunteering his professional talents, he has served as treasurer for Habitat for Humanity of Winchester-Frederick-Clarke.
In his free time, Jonathan loves spending time with his wife and two children. He also enjoys playing golf on the weekends and loves playing a good game of cards.
Kyle D. Gardiner, CPA
Senior Tax Manager
Kyle Gardiner brings over 20 years of experience to Hottel & Willis, P.C. Kyle is a graduate of James Madison University and joined the firm in 2013, bringing not only private company and nonprofit industry knowledge, but also prior public accounting experience. She is a member of the American Institute of Certified Public Accountants and the Virginia Society of CPAs.
Beginning in November 2018, Kyle has accepted additional leadership responsibility with the firm and accepted the executive role of Firm Administration Manager, along with her current position of Senior Tax Manager. Her desire and ability to organize workflow, team member needs and communication, and other administrative firm management tasks made her an ideal candidate for this position. She will be sharing the depth of her knowledge and working alongside the executive leadership in many practice management areas to achieve firm objectives for growth and success.
Her individual philosophy of service aligns entirely with the firm's overarching ideology. "We strive every day to provide the best service to our clients, and I would never want anyone to hesitate to ask for our opinion about different things that may be occurring in their personal financial life or in their business," she says. "I truly enjoy being accessible to them and helping them work through the decision-making process."
Kyle grew up in Winchester and graduated from Handley High School, making her proud to serve both local residents and businesses, along with those from the surrounding area. She and her husband, Wally, have two children, Danielle and Andrew. In 2016, Kyle and Wally celebrated their 25th wedding anniversary, and they are looking forward to many more years traveling, seeing live shows, enjoying concerts, and enjoying their family and friends.
Heather J. Tweedie, CPA
Senior Manager
Heather Tweedie, a Front Royal native, has been with the firm since February 2003. She is a graduate of Old Dominion University with a BS degree in Accounting.
Heather has become a trusted expert in the practice area of employee benefit plan advisory and assurance services. Her other practice areas include accounting, audit, tax, and consulting services for individuals, closely-held businesses, nonprofit organizations, and trusts.
Her position a Senior Manager with the firm allows her to take both her firm and professional experience and institutional knowledge and focus that in a direct client service and staff development role.
Her disposition and talents make her well suited for the role. "I love solving problems," she says. "I like to figure out ways to make our clients' lives easier. I enjoy getting to know our clients. I also like getting to know the community and appreciate the opportunity that my career affords to actively participate in this community."
She is a member of the American Institute of Certified Public Accountants and the Virginia Society of CPAs, and most recently served on the board of the Sinclair Health Clinic.
Promoting a healthy work/life balance is front and center in Heather's life as she stays busy away from the office, enjoying time with her three children; Elvis, Gabriel and Reagan, and keeping up with their many talents and interests. These include band, soccer, softball, scouting, and performing arts. She volunteers in a number of capacities for her children's sports teams and other interests. The family enjoys going hiking, riding roller coasters, zip-lining, taking in shows, and going places, experiencing things, and embarking on new adventures whenever possible.
Tyler C. Lackey, EA
Supervisory Senior Accountant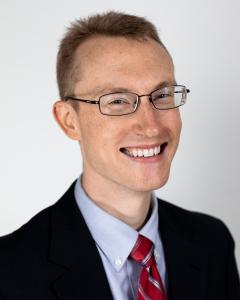 Tyler joined Hottel & Willis, P.C. in January 2018, bringing with him more than four years of experience.
A graduate from Roanoke College, where he received B.A.'s in Accounting and Finance in 2013, Tyler started his career as a tax associate. During those years, Tyler worked on tax preparation for individuals, corporations, partnerships, and trusts. He worked on quarterly planning and was promoted to a supervisor position. There he began to deal with returns of higher complexity, including quarterly planning and bonus calculations for medical practices.
"I enjoy the line of work because every person and business is different, so every project is a new challenge. Taxes can be very complex. I enjoy helping people prepare, understand, formulate, and execute a plan best suited for them and their situation."
Being a Winchester native, Tyler enjoys the fact that he is able to serve the local community through his work.
When not at the office, he enjoys spending time with friends and family, reading, and playing his trombone.
Jennifer F. Cordero, CPA
Senior Accountant
Jennifer Cordero relocated to the Shenandoah Valley, after a 16-year career in public accounting in Roanoke. She holds an undergraduate degree from the University of Dallas, and completed accounting coursework at Virginia Western Community College and Hollins University before passing the CPA exam in 1999. She is a member of the American Institute of Certified Public Accountants and the Virginia Society of CPAs.
Focusing on the firm's small business clients, tax return preparation, and payroll services, Jennifer finds that her day-to-day work fulfills a need to work with numbers and expertly facilitate the accounting and bookkeeping needs of firm clients. "I enjoy bringing order to an accounting system," she explains. "I enjoy working with clients who are interested in improving their business and personal accounting systems."
Married with three adult children and three beautiful grandchildren, Jennifer enjoys life in Winchester with her corgi and loves to read, cook, bake, and travel.
Aaron Kessel
Staff Accountant
Aaron joined Hottel & Willis, P.C. in December 2019 as a staff accountant. He has a B.S. degree in Recreation and Leisure Studies, with a concentration in Fitness/Exercise science, from Shepherd University, and has earned 36 accounting credits from American Public University to fulfill the Virginia requirement to sit for the CPA exam.
Prior to joining the firm, Aaron spent over eight years with a medical device company working in order review, invoicing, and collections. He most recently gained public accounting experience at an area firm, focusing on small business services and tax return preparation.
His prior experience makes him well-suited for his responsibilities at Hottel & Willis, P.C., where he engages in small business services, preparation of individual and business returns, and performing fieldwork on a several of the firm's audit engagements.
"I have always been a big supporter of entrepreneurs and small businesses. I understand accounting and dealing with numbers might not be everyone's strength, but financial freedom and the best financial strategies is everyone's goal. I enjoy serving people by fulfilling their accounting needs so they don't have to worry about it and can focus on other aspects of their business/life. I think combining my prior work experience of customer service and being a "numbers guy", being an accountant is the most effective way I can help/serve people."
Aaron resides in Ranson, WV with his wife, Hayley, two children and three dogs. When he is not working, he enjoys a good game of golf, grilling, exercising, and watching football.
Tina M. Kulha
Senior Support Associate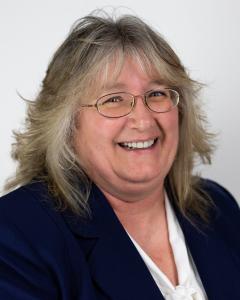 For more than 20 years, Tina Kulha has not only provided quality, professional services to the clients of Hottel & Willis, P.C., she has also been an integral part of the overall firm management. She ensures the firm's internal operations run smoothly, thereby ensuring client services are unaffected by operational matters. Her tenure and experience allows her to be involved in all aspects of the firm, but she is delighted by the work saying, "Every day presents a new challenge and a new opportunity to work on an interesting project."
Tina grew up in Bunker Hill, WV and resides in Winchester with her husband of more than twenty-five years. Their daughter, Christy, is a graduate of Shepherd University in Shepherdstown, WV. In her free time, she enjoys crocheting and sewing, unless the weather is nice enough to be outside gardening.
Lucy L. Harrison
Payroll & Tax Services Associate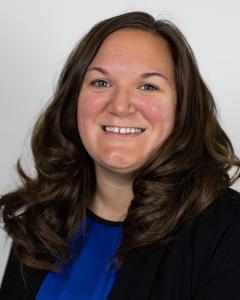 Lucy Harrison joined the firm in July 2015, bringing with her five years of experience in payroll and administrative support to the Hottel & Willis, P.C. team. A graduate of Liberty University in Lynchburg, she holds an undergraduate degree in business administration with a minor in accounting and "loves working with numbers and learning new things."
When away from the office, she enjoys reading, photography, crafting, baking, and spending time with her family and friends. She resides in Chester Gap with her husband and her two children, Faith and Brantley.
Becky Knox
Executive Assistant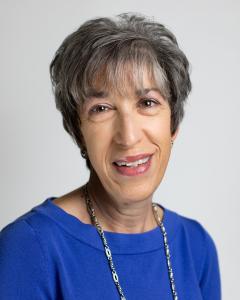 Becky began her career at Hottel & Willis, P.C. in October 2017. Relatively new to the industry, she brings over 35 years of administrative and customer service experience in the health, human resources, and manufacturing industries.
Serving as an executive assistant, she is instrumental in the day-to-day management of the firm. "I have over 30 years of administrative experience, and over this time I've cultivated strong organizational and interpersonal skills that I embrace when working with our clients at Hottel & Willis, P.C."
When Becky is not at work, she enjoys a host of outdoor activities. Along with her love for nature, Becky stays healthy by doing yoga and pilates. She is also a devoted animal lover with an affinity for her feline friends.
Kathryn A. Snyder
Client Services Associate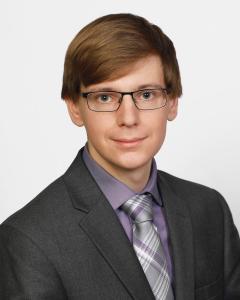 Kathryn spent three years as a seasonal intern with Hottel & Willis, P.C., before joining the firm as a full-time team member in September 2019.
Kathryn is a May 2019 graduate of Mount St. Mary's University, where she majored in Accounting, and minored in Theology.
"Working as a client services associate at Hottel & Willis provides many opportunities to help individuals in their day-to-day needs, and in turn positively impacts the community."
Kathryn resides in Boyce, VA, and attends St. John the Baptist Roman Catholic Church in Front Royal. She enjoys volunteering her time as a babysitter for New Eve Maternity Home in Winchester. In her spare time, she enjoys sewing, embroidering, reading, and crossword puzzles. In January 2020, Kathryn announced her engagement to her wonderful fiancé, Ethan. A 2021 wedding is on the horizon!
James M. Vermillion, Jr., CPA
Tax and Advisory Consultant
Jim has been with the firm since its inception in 1971. He became partner with the firm in October 1981 and later assumed the role of managing partner until his retirement in May 2013.
When he is not golfing, Jim continues to provide consulting and tax services to a number of firm clients.
Jim lives in Stephens City with his wife, Ann.